Vertical Screen is the foundation of our family structure, empowering our operating companies to provide the most leading-edge, perfected, specialized solutions.
The Vertical Screen Family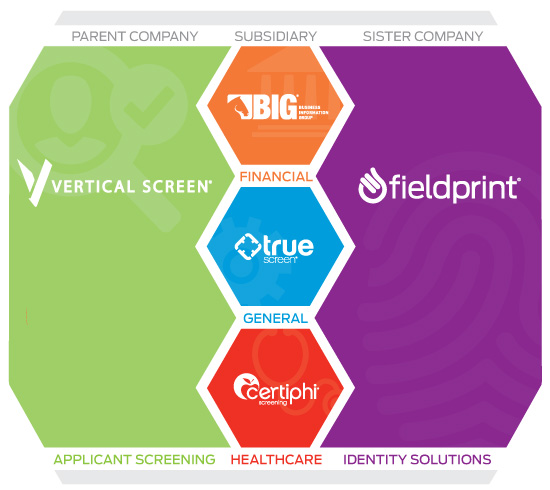 A Unique Approach
The Vertical Screen family of companies, which includes Business Information Group (BIG), Certiphi Screening, Truescreen and sister-company Fieldprint, has been in business under the same ownership since 1989. As the parent company, Vertical Screen's business is to provide the resources, knowledge-base and overall screening industry expertise to empower our operating companies to provide innovative industry- and function-specific solutions. Our 30-year track record and more than 20,000 clients have validated this unique approach to applicant screening. Through BIG, Certiphi Screening, Truescreen and Fieldprint, we work together with clients in nearly every industry – from banking and healthcare to higher education and more. We develop, implement and flawlessly execute the differentiated products, processes and services our clients need to ensure the quality of one of their most valuable assets – their employees. 
Advanced Tools & Processes
Vertical Screen provides the most forward-thinking and user-friendly tools and processes designed specifically for each of our operating companies.
Support Services
Vertical Screen supports our operating companies with best of breed services.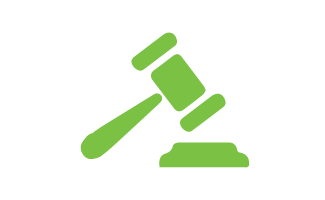 Legal Services
As a consumer reporting agency, compliance is a core element of our business. We take our mission of helping our clients control risk seriously. Our dedicated legal and compliance team combines more than 60 years of employment and investigative law experience. Together, they leverage their industry insights and sort through the myriad of complex regulations to direct our compliance-driven, industry-focused applicant screening programs.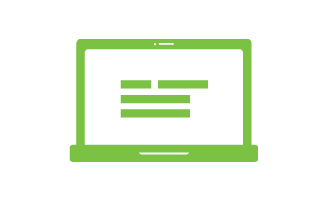 IT Services
In our industry, state-of-the-art technology and security are paramount. Our clients rely on us to provide seamless, secure and reliable systems and processes. Our experienced team of IT professionals utilizes their vast industry-specific technological expertise in tandem with our business strategy to ensure that Vertical Screen is uniquely positioned to achieve both our clients' business goals as well as our own.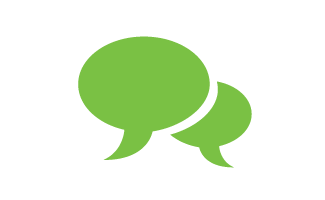 Human Resources
It is our people and culture that make Vertical Screen a great place to work. Key to that success are the seasoned professionals within our Human Resources department. Together, their proactive approach to identifying, hiring, retaining and cultivating the best talent helps to strengthen our company's overall performance.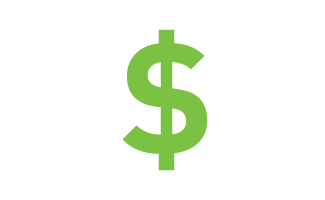 Accounting
Managing accounting, budgeting and financial reporting is vital to keeping our business strong. Our team of experienced accountants and bookkeepers help to pinpoint efficiencies and savings for our processes and services, driving value for both us and our clients.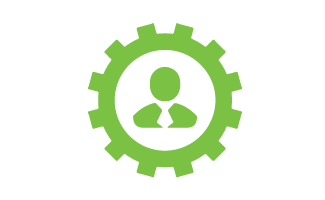 Operations
A proactive, results-driven operations team is vital in our industry. All of our operations are handled in-house, by our employees within the framework of our ISO 9001:2008 Quality Management System. This gives us the control to guarantee that key performance indicators such as turnaround time, accuracy and completeness, are met in every service we provide.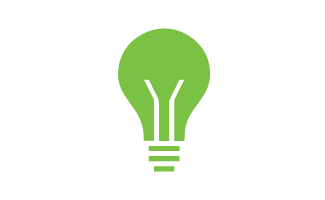 Marketing
As all of our company growth has been organic, gaining new customers is a key part of our organization's development. Our industry-savvy marketing department utilizes their practical expertise to develop product strategies and promotional content with insight on all the latest industry impacts and trends for both our customers and internal teams. 
GETTING RESULTS
Our Numbers Speak for Themselves
99%
CLIENT RETENTION
30 SECOND
RESPONSE TIME FOR CLIENT CALLS
99%+
ACCURACY RATE