The Vertical Screen family of companies has built its reputation as one of the nation's leading providers of applicant screening services through well thought-out implementations, flawless execution and focused customer service and education.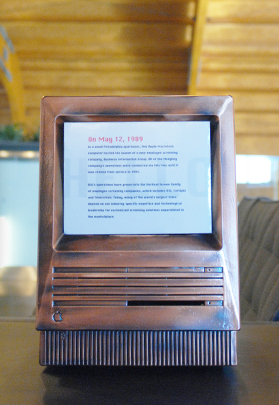 OUR HISTORY
On May 12, 1989, in a small Philadelphia apartment on a single Apple Macintosh computer, Business Information Group (BIG) launched as a new applicant screening company. Since then, we have grown into the Vertical Screen family of screening companies, including Business Information Group, Certiphi Screening and Truescreen.
Since our humble beginnings, while much has changed, one thing remains the same – our single-minded approach of providing our clients with applicant screening services that are relentlessly accurate, efficient and reliable. By recognizing the need for industry specialization in applicant screening, Vertical Screen has established itself as a premier applicant screening services provider. Our corporate structure, along with our ISO quality-certified services and innovative technologies, allows each of our companies to continually attract, retain and service the world's largest and most respected organizations, corporations and government entities.
900+
Employees
30+
Years' Experience
100%
Organic Growth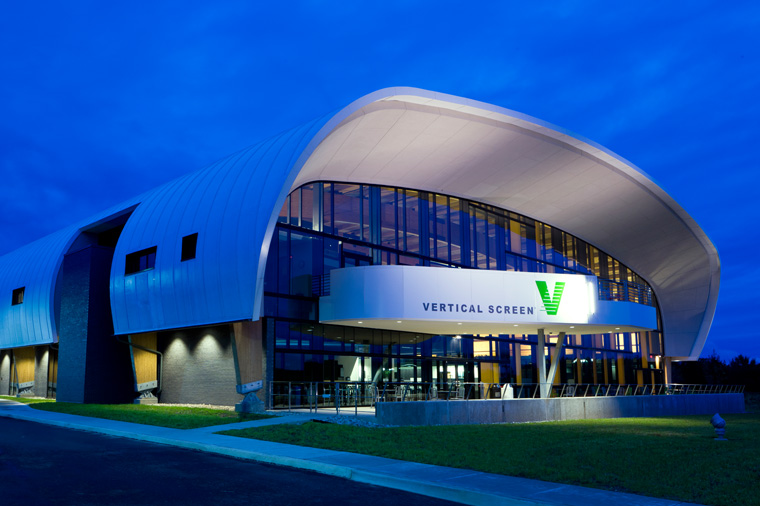 Warminster, Pennsylvania
Show Description
Built on a Brownfield site that was previously occupied by the Naval Air Warfare Center (NAWC) and was once part of the Mercury, Gemini and Apollo space training programs.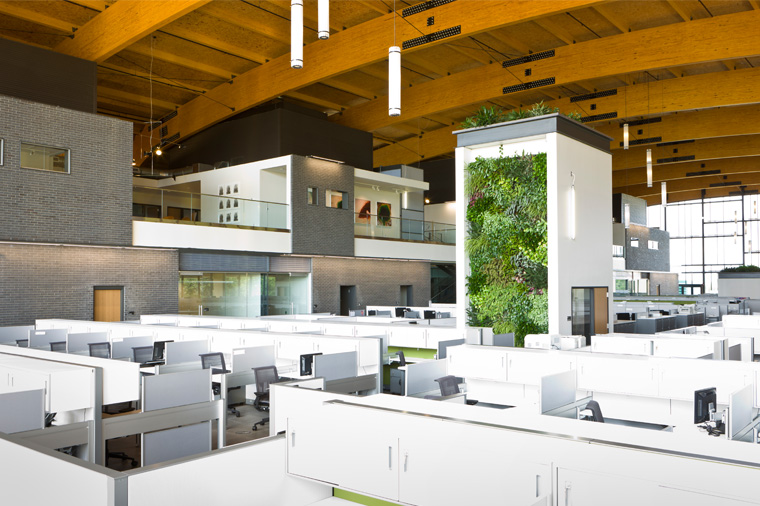 Indoor living wall
Show Description
Nature is brought inside with our vegetated "living walls." These live plant walls are watered using our rainwater collection system and provide the building with both décor and fresh air.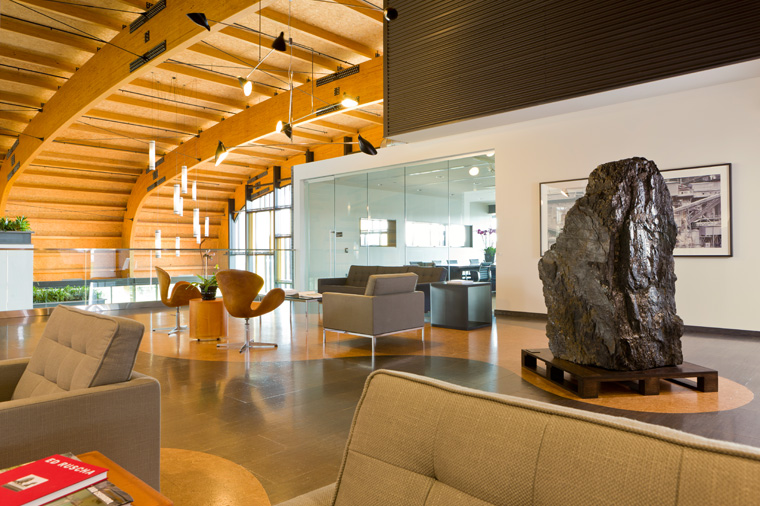 Forest Stewardship Council (FSC) wood
Show Description
50 percent of the building's wood is FSC certified – including the eleven 140-foot 44,000-lb arches, known as glulams, which support the building's roof structure.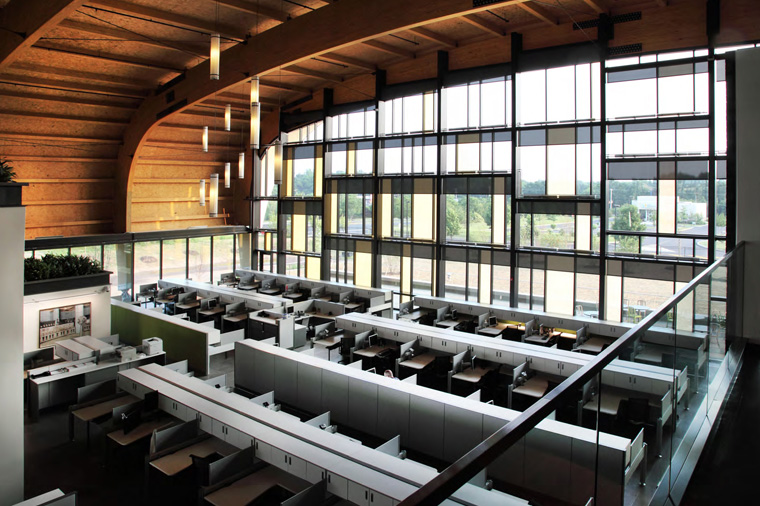 Daylight harvesting
Show Description
Located on the both east and west ends of the building, our 40-foot-high glass curtain walls are equipped with automatic window shades and light dimming to allow a precise balance of daylight and artificial light.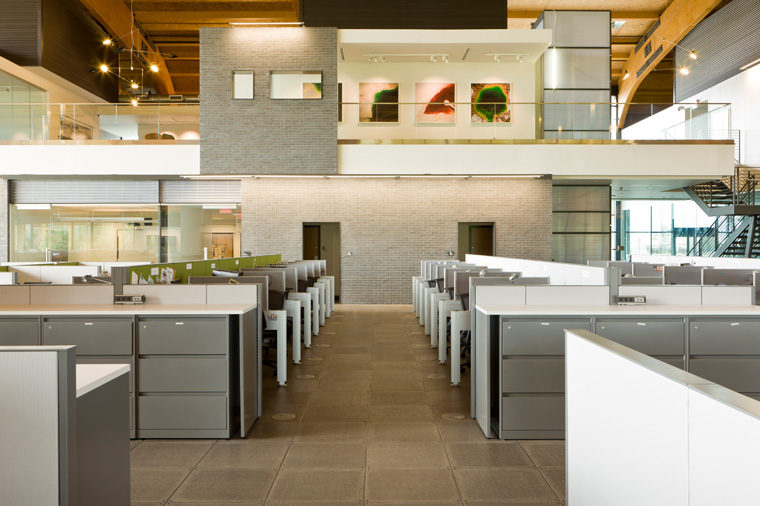 Operations team workstations
Show Description
Utilizing our efficient under-floor displacement ventilation air distribution system, each employee is able to control a diffuser at his/her cubicle that adjusts the amount of air and the temperature at their individual space.
Vertical Screen's commitment to sustainability is obvious, even before you walk through our front door.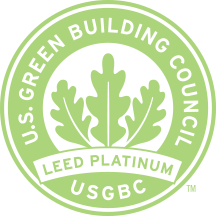 Our 49,600 square foot headquarters was built on a 9-acre Brownfield site that was once home to the former Naval Air Warfare Center (NAWC) and is outfitted with an array of 900 solar panels. Once inside you'll notice sunlight coursing through our two 40-foot-high glass curtain walls, our natural material selection and indoor "living walls" adorned with live plants that provide fresh oxygen. All in all, our building consumes approximately 50 to 60 percent less energy than a standard office building. This savings frees up valuable resources that can be better spent creating jobs, recruiting and retaining talent, expanding operations and investing in cutting-edge technologies.
CERTIFICATIONS
Vertical Screen has pursued and obtained widely recognized certifications for our processes and systems that ensure we exceed client requirements in the areas of quality, security and technology.
See all Certifications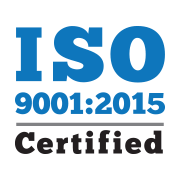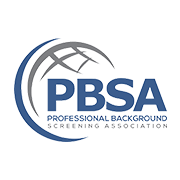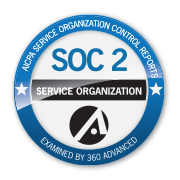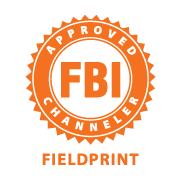 With its new headquarters, Vertical Screen is clearly moving business forward by putting the needs of people and planet first.
Vertical Screen differs from many green buildings in that the energy-saving measures are thoroughly embedded in the structure of the design, rather than applied to the surface.
Vertical Screen went further to provide not only a visually stunning work atmosphere, but an environment that fosters employee health and well-being.
A new paradigm for corporate office space.