GARDEN BLOG
Edible Flowers – Calendula
Follow these simple steps to grow your own edible flowers.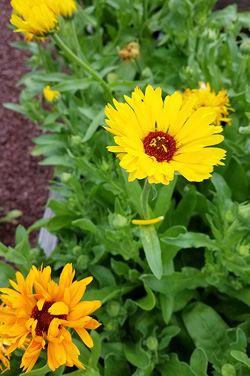 Calendula is a very easy to grow direct sown flower crop. Just make sure you plant them in full sun and well-drained soil.
There are so many uses for calendula flowers including: teas, herbal oils and salves. Harvesting of the flowers is best done when they are just beginning to open.
To make a quick calendula tea just fill a jar about half full with fresh blossoms and then pour boiling water over them. Make sure to cover them entirely and let steep for about 10 to 15 minutes. Strain out the blossoms with a mesh sieve or coffee filter and enjoy!