GARDEN BLOG
Mini Romaine – Small but big on flavor
These little heads of romaine are my new go-to quick salad.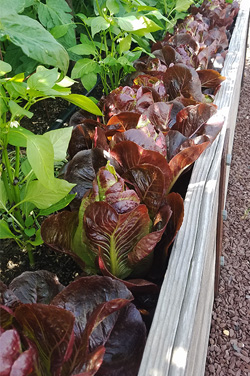 They are perfect for single servings and in one cut I have the perfect head of lettuce to easily go from garden to plate.
We are growing both a green and red type which come together for a very nice look.
Check out this recipe for grilled romaine hearts!
Recipe via SimplyRecipes.com: https://www.simplyrecipes.com/recipes/grilled_romaine_lettuce/