GARDEN BLOG
Announcing the winners of our Garden Snaps photo contest
Congratulations to Lori Kalanty, Alison Long and Kelly Walker/Shari Harrington for being selected as the 3 winners of the Vertical Screen Garden's 1st annual Garden Snaps smartphone photo contest.
Thank you to all of those who entered! Starting next Monday, each week, we will be featuring a photo gallery page right here on the Garden Blog for each photographer who submitted photos for the contest.
Below, you can check out Lori, Alison and Kelly/Shari's (pictured left to right) contest-winning photos.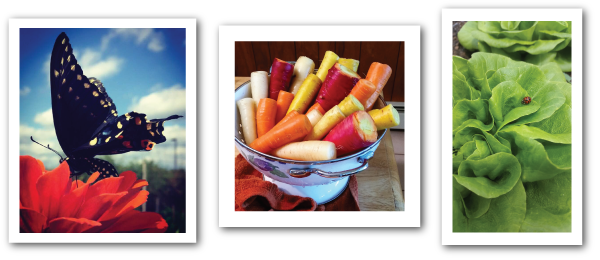 We look forward to seeing more of your picturesque gardens next season!